---
Agafay Desert Day Trip from Marrakech

---
Organize your customized Agafay Desert Day Trip, It's found about thirty kilometers south of Marrakech and covers many hundred hectares. This desert, however rocky are often likened to a Desert of Sand. Indeed, its white dunes stand out from the Landscape and square measure like the dunes of the desert. within the middle of this desert, could be a shocking oasis nicknamed the Charmed Oasis, a haven of peace and tranquility, wherever the fauna and flora will develop simply.
During this hollow of the gully, frogs and turtles live peacefully, within the middle of water and arid lands! Lost within the Desert Hills that seem like dunes, there square measure still some Berber villages that still exist during this austere however elegant nature.
It is a vast arid region that could be mistaken for sand dunes, but is a succession of whitish hills reminiscent of our distant and inaccessible ergs. a Magnificent site: It's the desert near Marrakech.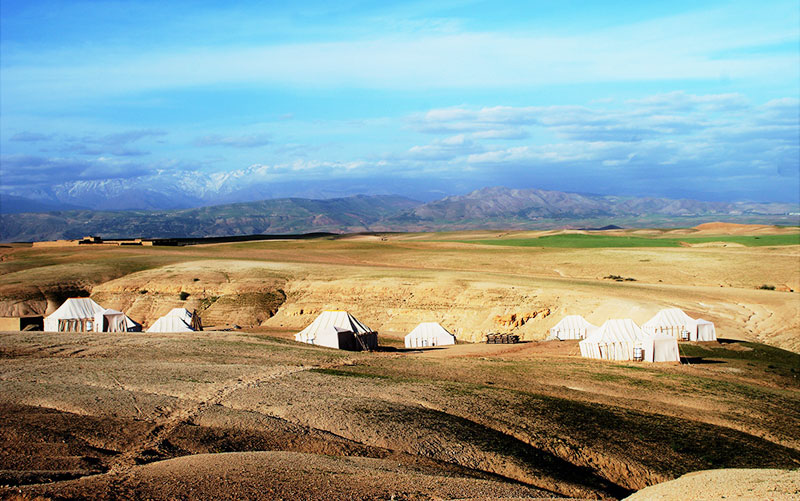 ---
---
Book this Activity Now !!

2R PURE TRAVEL
Bouaakaz Bloc 13 N 624 Mhamid - Marrakech
---