---
Essaouira Day Trip from Marrakech

---
     Orgnize your private Essaouira Day Trip from Marrakech, Crenelated walls, houses with white and blue facades, the color of the foam and the wave, Essaouira, the former Mogador is the "Bride of the Atlantic".
It is one of those coastal towns where the sweetness of life and nautical activities complement each other. One walks there quietly, in the shadow of its ramparts, those very ones which outline the contours of Astapor, the red city of the series "Game of Thrones". We climb on these walls, we take the walkway: from there, we distinguish the Purpuraires Islands, falcons, seagulls and gulls hovering above this Nature Reserve. In the distance, fans of surfing, windsurfing, and kitesurfing do not tire of the quality of the wind!
In the center, the medina unrolls the intertwining of its narrow streets. Among the most beautiful of Morocco, it is Classified by Unesco. Finally, every summer, the city is immersed in music: the Gnaoua festival is held there, which celebrates Afro-Maghreb rhythms.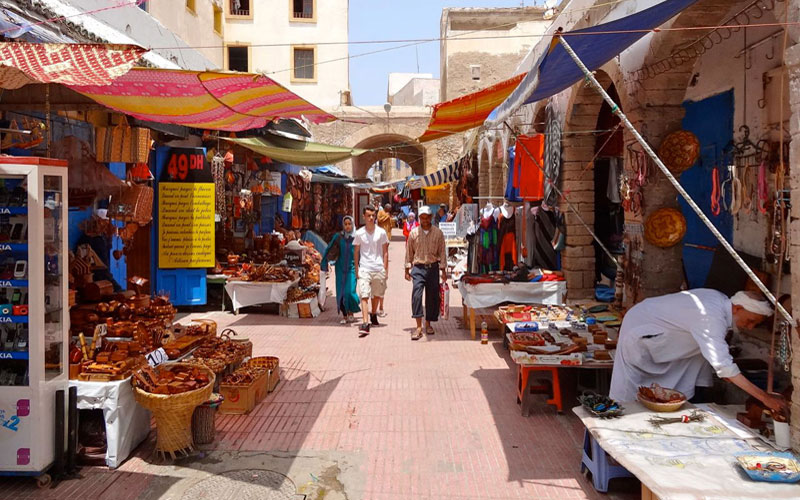 ---
---
Book this Excursion Now !!

2R PURE TRAVEL
Bouaakaz Bloc 13 N 624 Mhamid - Marrakech
---