---
Ourika Valley Day Trip from Marrakech

---
     You are already in Marrakech, you want to discover the ideal destination and the nearest to spend a wonderful holiday will undoubtedly Ourika. Located at 40km from Marrakech Ourika Valley Day Trip allows you to combine the discovery of spectacular nature and a traditional mountain lifestyle.
Easily accessible, the Ourika Valley is the most visited of the valleys of the High Atlas. With the presence of a few tourist hotels, pretty Berber Villages dot the valley and especially of a seducing nature where the well being is assured.
You can start your stay by visiting Tnine Ourika this little Douar holds every Monday a traditional Souk that allows the local population to get everything they need. Then you can visit the Gardens of Timalizen planted essentially species from the region and after passing through the saffron Ourika which is a farm whose characteristic to produce saffron. Before arriving in Setti-Fadma the last douar accessible by paved road, This charming little Village is the most beautiful in the region and the starting point for many excursions to the surrounding mountains. The most popular and easiest hike is to ride along a mountain stream to Discover Seven Waterfalls.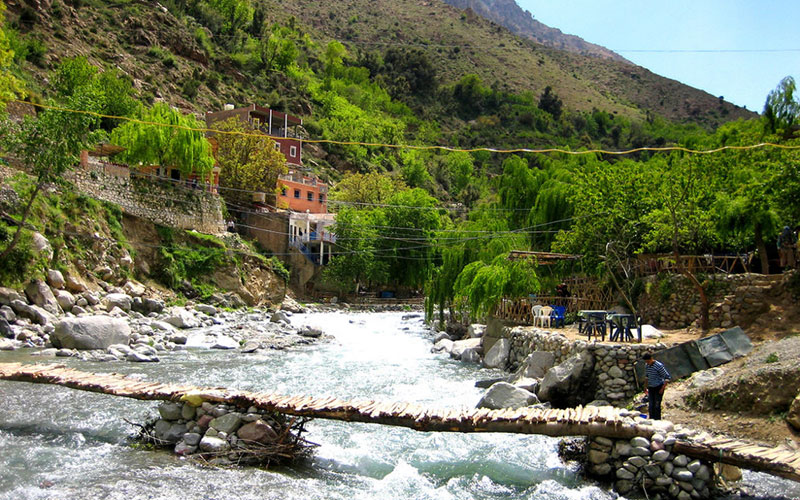 ---
---
Book this Excursion Now !!

2R PURE TRAVEL
Bouaakaz Bloc 13 N 624 Mhamid - Marrakech
---