---
Three Valleys Day Trip from Marrakech

---
     Our Excursion Three Valleys Day Trip from Marrakech gives you the opportunity to discover and explore Berber villages and beautiful natural landscapes during this day trip.
After your pickup in the city, we will take the direction of the High Atlas. Your excursion will start at the Asni Berber village passing through the Toubkal National Park we will arrive at the Ourika Valley where we will cross lush plantations and orchards before stopping to feast on a delicious traditional Tagine for breakfast. After you have the opportunity if you want to ride the waterfalls.
Escape from the noise of the Medina of Marrakech and go out to explore and discover the splendid Atlas Mountains during an excursion for a day trip to the famous three valleys of the High Atlas. Go on a short hike to discover the famous waterfalls of Ourika Make amazing encounters with the Berber people in the Oukaimeden valley and admire the color the contrasts and the beauty of the landscape in the valley of Asni.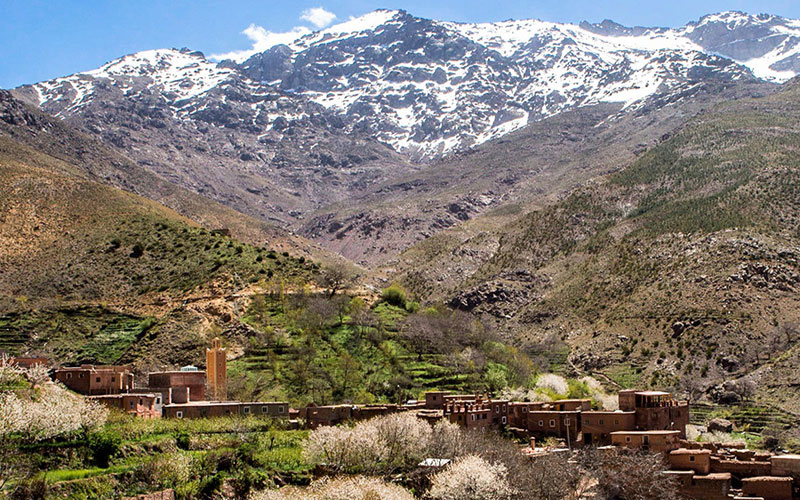 ---
---
Book this Excursion Now !!

2R PURE TRAVEL
Bouaakaz Bloc 13 N 624 Mhamid - Marrakech
---