---
Morocco Desert Tours

---
With our Morocco Desert Tours Programs, you will Discover Morocco which is a land of contrasts, an ideal country for dream holidays! Exotic landscapes, authentic, unique historical sites and a welcoming population; it is a privileged destination for Adventure Tours in the Desert, exploring the culture and its heritage!
Far from collective tourism, our Travel Agency based in Marrakech invites you and offers Desert Tours in Morocco, services, and programs of good quality, organized in a spirit of meeting and conviviality to meet the Berber population.
During your trip with us, you will discover diverse and unique Landscapes of the Atlas mountains at the Atlantic coast and pre-Saharan and Desert regions. This wild nature is for us the opportunity to make you live an exceptional experience!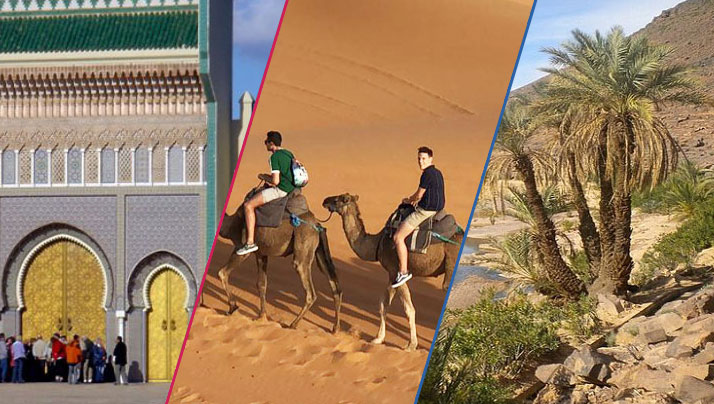 ---
---
Book your Desert Tour Now !!

2R PURE TRAVEL
Bouaakaz Bloc 13 N 624 Mhamid - Marrakech
---