---
Ouzoud Waterfalls Day Trip from Marrakech

---
     Have you ever visited Ouzoud? If not, the right moment has arrived. Enjoy our Program Ouzoud Waterfalls Day Trip from Marrakech, organized by our Tourist Transport Agency in Marrakech & in a regular way and throughout the year and discover the beauty of the Middle Atlas Mountains and the harmony of Ouzoud waterfalls that hold at the heart of visitors.
Ouzoud waterfalls are located in the region of Azilal 150 km from Marrakech and 80 km from Beni Mellal, this is a region to which our agency usually organize outings for its customers and especially in summer for enjoying low temperatures and waterfalls of about 110m high that break on three levels.
Excursion to Ouzoud offers a wide range of activities to tourists: near the Waterfall you can take pictures for the monkey magot who is the only one in the world without a tail, after you can make an ideal outing for a day picnic and then you can visit the medieval village of Tanermelt near the waterfalls to get to know the people and their way of life.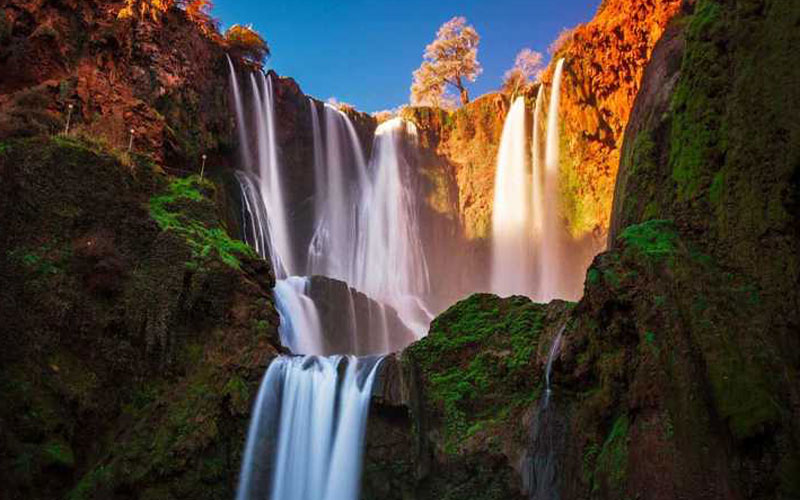 ---
---
Book this Excursion Now !!

2R PURE TRAVEL
Bouaakaz Bloc 13 N 624 Mhamid - Marrakech
---